The election I am going to watch today is in San Francisco. On the ballot there is Proposition E, an initiative to add a 2-cent tax for every once of sugary beverage. Choose Health SF, a group supporting the tax, estimates it would raise $54 million, which would go towards, get this: "funding active recreation and nutrition programs in San Francisco public schools, parks, and recreation centers; food access initiatives, drinking fountain and water bottle filling stations; and dental health services."
The other side effect of this tax would be a decrease in consumption of sugary beverages. Some estimates say by up to 31%. That's a lot fewer calories being ingested, and hence, a lot more public health.
I know taxes are a polarizing topic.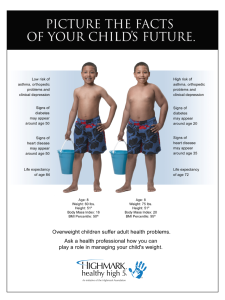 But obesity is different. It is serious. Our fatness is killing us, literally.
Some argue such beverage taxes are regressive, eg, they hurt the poor more than the rich. To that I respond, obesity is hurting the poor more than the rich. Obesity in America is regressive.
I don't get sugary beverages. The massive doses of sugar in these artificially-colored drinks causes spikes in insulin. Insulin then promotes fat storage and arterial disease. The NPR Salt blog recently ran a story about labeling high-calorie drinks by how much exercise it would take to neutralize the sugar. A 110-lb adolescent, for instance, would need to run 50 minutes to burn off a typical 250-calorie soft drink.
I see obese patients every day. I see their heart disease and atrial fibrillation. They tell me about their joint problems, their immobility and often about their complications from diabetes. What fatness does to the human body is nothing less than sad. Do fat men (or boys) actually know their fat cells are churning out estrogen, which has the effect of transforming them into women?
Racing bikes on the weekend provides a striking contrast. Cyclists, especially young ones, are beautiful to watch. I often think to myself: this is how a human body should be. Then I go to work on Monday and see the ravages of excess calories and immobility. Sad.
Of course I realize taxation is politically charged. Millions of dollars are lining up on both sides of the issue. Big corporations are behaving just as you would expect in a capitalist system–they are protecting their self-interest. Soda companies aren't charged with public health; their job is to make money. This is normal. It's our system.
We let government set rules about driving, alcohol, car seats and education. We do so for the greater good, to protect the children and the less fortunate.
I write in favor of this tax as a witness from the front lines of public health. It's really bad here. The people need help.
JMM