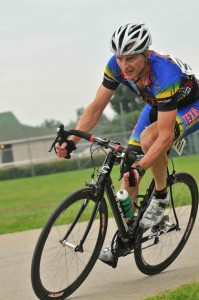 Hi all.  Welcome to my Cycling page.
Although DrJohnM is primarily a medical blog, each Wednesday, I write on a topic that is–albeit sometimes tangentially–connected to cycling or endurance sports.  I call these features, Cycling Wednesdays. (You can click the link for an archive of my past CW posts.)
Random cycling facts about me:
When not in the EP lab, office or on the MacBook, I am on my bike.
I ride all sorts of bikes: road, cyclocross, tandem, and mountain bikes.  If  I could own only one bike, it would be a mountain bike.
My family rides: so do my buds. It is what we do.  "It is how we roll," says my son, Will.
There are many great reasons to ride a bike: good sensations, improved fitness, lower blood pressure, and weight control, but for me, the best reason is the camaraderie–call it the tree-house effect.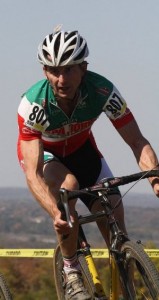 My team is Papa Johns masters cycling team.  It's paradoxical (and mildly conflicting) that a cardiologist and advocate for healthy living is sponsored by a purveyor of processed white flour and saturated animal and dairy fat.  Life has its compromises.
In recent years, I have evolved, although some would say devolved, into a cyclocross (CX) racer.  CX is a crazy cult-like brand of bike racing that is contested in the fall and winter. (Here is a CX-primer.)   Races are 45-60 minutes in duration and are contested primarily on off-road courses that are laden with obstacles which require a rider to carry the bike and run.  Success in CX requires a combination of fitness, athleticism, and grit. That's a cool combination, but my favorite thing about CX is that the whole family does it.  You can view my past posts on cyclocross here.
I am not a cycling coach, but consider myself well-informed on training techniques and strategies.  I've read the mind-numbing books that detail notions like VO2-max, lactate-threshold, functional-threshold power and the like.  I find this minutia boring–too many trees and not enough forests, I guess.
The DrJohnM formula for going fast on a bike (or in the pool, or on the track) is simple:
Pick your parents well.  (If Dad was an offensive lineman, you are unlikely to win the Tour.)
Train intelligently.  (That's an entire book.)
Keep inflammation at bay by not over-training and getting adequate rest.  (Good luck with that.)
There are hazards to cycling.  It's fixed now.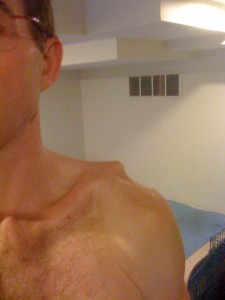 That's enough about me and my cycling.  You can read more about other cycling-related topics here: