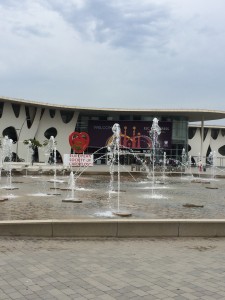 The 2014 European Society of Cardiology Congress begins tomorrow in Barcelona, Spain. I'm here with my colleagues from the theheart.org Medscape | Cardiology to cover the action.
ESC is special because it is such a large meeting, with over 30,000 registered attendees and more than 500 journalists. This year's addition has an added flair–as the most anticipated cardiology trial in years is scheduled to be announced tomorrow. It's called Paradigm-HF, and it's a large multi-center randomized controlled trial comparing the novel drug, LCZ696, to standard ACE-inhibitor for the treatment of congestive heart failure.
There are many reasons why this trial will make news. 1) Congestive heart failure (CHF) is a huge problem, affecting millions of patients worldwide; 2) the trial was stopped early because the drug was more effective than standard therapy; 3) we haven't had a "positive" CHF trial in years. It will be hard to say or write anything tomorrow without being overshadowed by the news of the new Novartis drug. Oh. BTW: Wall street is bonkers about this news, too.
Veteran cardiology journalist Steve Stiles (@stevestiles2) has the assignment for THO.
One interesting caveat about the news process is that the press conference and a journal publication will happen tomorrow but the formal presentation won't be made until Sunday morning.
Worry not, I have reviewed much of the program, and I feel confident there are other things to say. As an electrophysiologist, I have my eye on rhythm news, but ESC also has plenty of papers on other issues that interest me–exercise, medical decision-making, technology, for instance.
One other cool thing THO is trying this year is a live blog. Check out the home page of theHeart.org. Right under the lead article is a link to the ESC live blog. Each of us will add commentary from the sessions as they happen. It's like Twitter but without the 140-character limit. I'm not sure how it will work in real-time but the idea is to offer a running tally of sights and sounds of the meeting.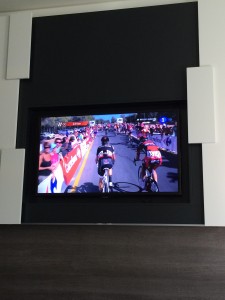 Finally, it's only been a day and a half here, but Barcelona seems pretty darn nice. I've been practicing Spanish–and it's neat to be able to understand a little of a foreign language. (A very little.) I took a break yesterday and today to watch LaVuelta on live TV. I also had a nice 10k run this morning on the Ave Diagonal. It reminded me of running St. Charles Ave in New Orleans.
Besides the Live Blog experiment, we THO peeps are on Twitter: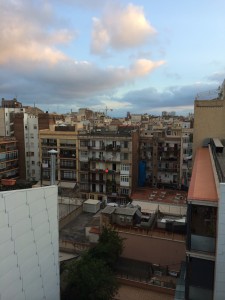 Me – @drjohnm
TheHeart.org – @theheartorg
Shelley Wood (the boss) – @ShelleyWood2
Steve Stiles – @SteveStiles2
Michael O'Riordan – @mikeheartwire
Dr. Melissa Walton-Shirley – @MWaltonShirley
Hasta manana.
JMM