This week's edition of Cycling Wednesday will be brief on science and data. It's been a busy week for our family–in a very special way. (Disclosure: we are a cycling-mad kin.)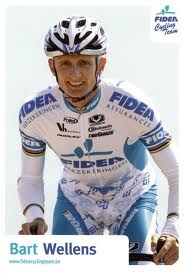 Through some fortunate turn of events, Staci and I, and our best friends were asked to host a group of professional Belgian Cyclocross racers who are traveling in the US. These are not just any racers. Mr Bart Wellens ("just Bart," he says) is a four-time World Champion in CX. His teammate, Rob Peeters is a 26 year-old up-and-comer, who has already won a number of prestigious races. Their Dads, Lucien and Swa, and former 1989 World CX champ, Danny De Bie were also traveling with them.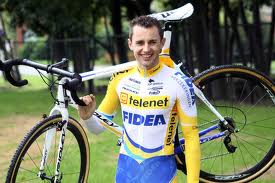 They are in my hometown of Louisville because we will be hosting the 2013 World Cyclocross Championships. (The first time ever that World's will be held outside Europe.) They came here to see the "track." We were delighted to host them for dinner. And we were also up for the challenge of showing them what America looks like outside of downtown restaurants and hotels–the "real world." Perfect. We do real world, in spades.
It was an amazing two days.
My observations are numerous:
Though celebrities in their country, (cycling is the number two sport in Belgium) these guys were warm, courteous, patient and incredibly humble. They, along with their Dads, attended our local CX practice. Repeat: two world champs came to local practice! Here, on our track, they rode through sand no-hands, bunny-hopped concrete culverts and raced local guys off the starting grid.
Getting instructions from these guys would be akin to Peyton showing you how to throw, Derek instructing you how to field a grounder or Lebron working with you on your move to the glass. Giddy would be an understatement. Here's Mr Wellens (senior) is instructing a slow doctor and lawyer on the proper way to carry your bike.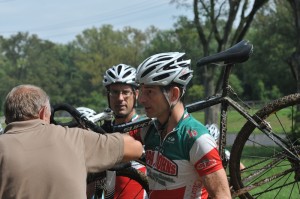 (Iron-people are probably asking why anybody would want to carry–not ride–a perfectly functioning bike. Grin.)
The quote of the night comes from Mr Wellens' dad, Lucien. We were talking about his work. He is his son's bike mechanic, which is a really important and stressful job in Belgium.
"How much do you make from the team?"
"Nothing…my work is free?"
"Nothing?"
"Bart is my son."
Sure there was a little bit of a language barrier. But lots of stuff translates:
Mutual respect.
Patience.
Devotion to family.
Smiles.
And of course…
Good food.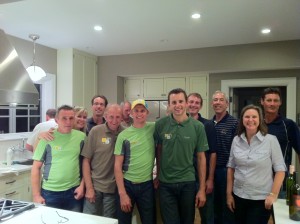 JMM
As a postscript, let me add a few of their observations:
America is big. Americans are bigger. American restaurants serve huge portion sizes. (A relationship?) Perhaps. But their credibility dropped when they remarked on how nice cars were to cyclists here. Riding in Belgium must be scary.