Folks —
I've written more than 1000 essays on this blog over the past 6 years.
I have no ads. I don't write to make money. (I have a good job.)
I don't ask for anything on this site. You have been supportive in your comments and emails. Thank you.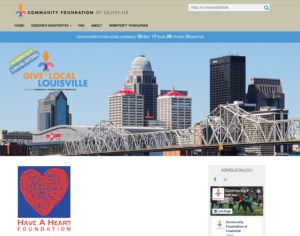 This week, in Louisville, is a campaign called Give Local Louisville. It's a one-day (tomorrow — September 15) giving campaign.
My ask is that you consider donating to Have A Heart Foundation.
Have A Heart is a non-profit I've been volunteering at over the past year. We deliver free cardiac care to those in Louisville who cannot afford it.
My partner Dr. Mike Imburgia has led this effort. Many people from my group at Louisville Cardiology volunteer.
The thing about giving tomorrow is that Give Local Louisville also has matching funds.
It's a one-day thing. Tomorrow! Thursday. If you decide to donate, even 10$ makes a difference, what you do is click on the Have A Heart link and a place to enter your credit card will be there. Maybe they will have PayPal (I don't know.)
Here is the URL for those of you who get this by email:
https://givelocallouisville.org/npo/have-a-heart-foundation
Thank you in advance.
JMM