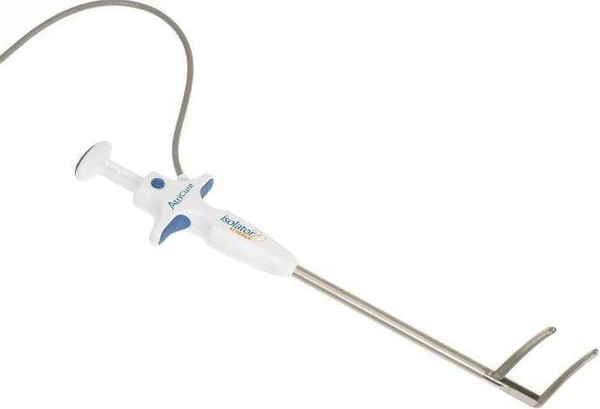 AF News Flash:
Heart surgeons are on the case!
An important trial comparing catheter ablation to surgical ablation for AF was reported at last month's AHA meeting. The surgical ablation arm of the FAST trial used the newly-approved Atricure Synergy Ablation System.

And onward goes the collegial tussle between heart doctors and heart surgeons.
Before speaking about surgical ablation of AF, let me offer a prologue on the intersection of heart surgeons and heart doctors.
My career in cardiology has seen heart doctors gradually migrate onto the playing field of heart surgeons. First, we started squishing, then stenting, blockages that were once only bypassable. In the rhythm world, surgeons led the way in pacing and defibrillators. Then, when technology made devices smaller, heart rhythm specialists became the installers. Surgeons led; heart doctors followed.
In the case of AF ablation, the order has been reversed. Heart rhythm doctors from Bordeaux first described using a catheter to ablate AF. And so began the era of electrically-isolating pulmonary veins and AF ablation. More than a decade later, AF ablation dominates the practice of many heart rhythm specialists, like myself.
Now however, with the FDA approval of Atricure's Synergy Ablation System, heart surgeons, their caseloads diminished by interventional cardiologists, see the opportunity that is the epidemic of AF. Medical device companies also see the opportunity. They know that heart doctors (who possess the skill-set for AF ablation) can't possibly ablate the millions with AF. So they are making tools not just for us, but for surgeons too.
What is surgical ablation of AF, and how successful is it?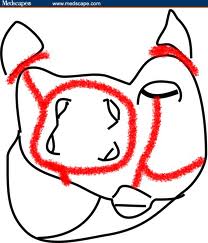 A few enterprising surgeons, usually from single centers, have pioneered a different way to treat AF. Unlike catheter ablation, surgery for AF approaches the heart from the outside (epi-cardial). This requires making incisions on the chest. Early reports of the Maze procedure, from Dr James Cox in St Louis, involved using a cut and sew technique on the atria. This challenging procedure requires sawing the sternum and using heart-lung bypass.
More recent iterations of surgical ablation–dubiously termed minimally-invasive–approach the heart through thorascopic incisions in both chest walls. These mini-maze procedures use the Atricure device to electrically isolate the PVs, make lines of block and ablate neural inputs to the atrium.
The good news about surgically-made lines are their durability. Surgical lines, which are delivered under direct sight of the operator without radiation, seem to more reliably create complete (transmural) lesions.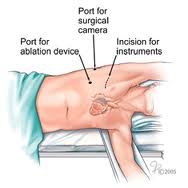 Mini-mazes, however, should not be confused as all that 'mini.'Â  Patients are exposed to lengthy periods of anesthesia, sequential deflation of the lungs, chest wall access (painful) and dissection of important structures in the chest. And like catheter ablation does, these procedures require hard-won surgical skills, honed over many cases. They are not easy.
AF Surgery Results?
AF surgeons are known for their amazing reports of success. Some brashly report over 90% success! The problem is these results are often either unpublished or are single-center, non-controlled series with short duration and lax follow-up. Heart doctors also cite concerns that more extensive surgical ablation may permanently alter the squeezing function of the atrium—thereby increasing stroke risk. On stroke risk, surgeons counter that they can excise the left atrial appendage—a frequent source of blood clots.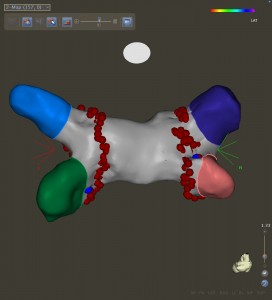 Surgeons would also–and rightly–cite important limitations of our catheter-based ablation procedure:
it's technically demanding, requiring an incredible degree of human deftness, gained only through performing many procedures over years.
single procedure success is less than ideal–around 50-60%. Even the best centers report the need to do multiple procedures.
Most often, recurrence of AF after catheter ablation occurs because the point-to-point ablation lesions (imagine drawing a line with dots) develop gaps. Other times, the lines of block hold, but the driver of AF resides elsewhere (think isolating Maine, Florida, Seattle, and LA, but AF comes from Kansas.)
Even in skilled hands, the procedure has significant risks: puncturing the heart, stroke, stenosis (blockage) of pulmonary veins and the most-feared, esophageal damage.
And efforts to increase the success rate of AF ablation have met resistance. Doing extra burns, outside of just isolating PVs, frequently results in atrial flutter, which can be peskier than AF. Newer technologies, like expensive robots, cryo-balloons, and lasers have not (yet) made the procedure safer, easier or more effective.

Until the FAST trial was presented at last month's AHA meeting, there wasn't any evidence base comparing the two strategies in a head-to head study. Though FAST enrolled small numbers of patients from only two European centers, it is an important study because it directly compares two competing approaches, for the first time.
(Before addressing the particulars of the trial, it's important to say that most surgical ablation of AF today occurs at the time of heart surgery for other reasons–valve replacement and bypass. The FAST trial addresses stand alone AF surgery.)
Researchers from Spain and the Netherlands enrolled 124 patients with medically-resistant AF to undergo either a catheter ablation or surgical ablation using the Atricure device. Patients had enlarged atria and more than two-thirds had failed prior catheter ablation. Freedom from AF (just 30 seconds) was the primary endpoint. Seven-day monitors were used at 6 and 12 months.
Results:
Surgical ablation worked 65% of the time versus only 36% for catheter ablation. Allowing for the use of AF meds after the procedure improved success rates to 78% for surgery and 43% for ablation. But the improved results of surgical ablation came at a cost. Surgery caused many more serious adverse events: 34% versus 15%. Surgical patients averaged 5.5 days in the hospital versus 2 days for catheter ablation. Most of the adverse events in the surgical arm related to getting access to the heart from the chest wall.
My comments on the FAST trial:

1. The catheter ablation procedure used in FAST was flawed.
In one of the two centers, the (non-irrigated) ablation catheter used is outdated and considered less effective. Also, patients ablated with a catheter underwent "extra lines placed at the discretion" of the operators. These extra burns are thought to increase the procedure's success, but many experts think they actually lower the success rate—by increasing the chance for atrial flutters. (Researchers even stated that in some cases, conduction block across the lines was not confirmed. It is known that creating partial block can make the rhythm worse.)
2. Patient selection stacked the deck against catheter ablation.
Enrolling large numbers of patients that failed catheter ablation and with large atria may favor surgical ablation because more advanced states of AF are tougher to ablate with a catheter. This line of reasoning is strengthened by the very low rates of success in catheter-ablated patients–36% is far below most published reports.
3. The endpoint was defined unrealistically.
Many regular AF doctors might say the endpoint, freedom from just 30 seconds of AF, was overly strict. For instance, few clinicians and patients would call a 1-minute run of silent AF a failure. It might have been more telling to look at longer runs of AF as the endpoint.
In summary, the researchers deserve praise for this important contribution. The bottom line in FAST was that surgery bested catheter ablation for suppressing AF, but was associated with a high (one in three) rate of serious adverse events.
These data highlight the difficult decision of treating AF, a non-life-threatening but highly bothersome disease, with very aggressive means.
The struggle to triumph over AF continues. Heart surgeons are adding to the knowledge base of AF. This is good. AF patients should be glad they are on the case. I am.
Stay tuned. There is surely more to come.
JMM