This week, another of my EP colleagues, Dr Rich is hosting the weekly medical blog carnival, Grand Rounds.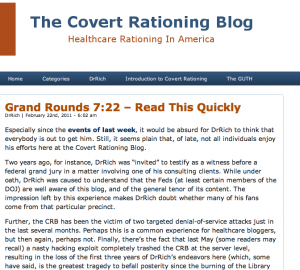 A reader gets to enjoy, not only the many great entries, but also the distinctive, unique and entertaining writing style of Dr Rich.
While you are visiting his site, I'd suggest poking around and reading Rich's views on healthcare reform, that is, as long as you aren't too emotionally attached to your progressive streak.
JMM