Doctoring is a great job. It's a privilege to serve with and for other people.
Sadly, the impermanence of it all is often forgotten.
This brings it back.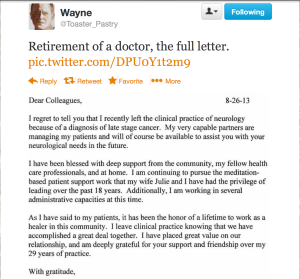 I don't know about you, but I find myself drawn to things that bring me back to the present moment.
JMM
P.S.  Fellow electrophysiologist Wayne (@Toaster_Pastry) is a must follow on Twitter. Thanks for sharing this image.