The tweet said that experts were debating the merits of a polypill? I had to click that link.
Yes. I was right; there were actually "eminent" cardiologists suggesting that a pill containing 4 different medicines (a statin, aspirin, beta-blocker and an ACE-inhibitor) "might change the face of cardiovascular medicine."
The direct quote from Dr Salim Yusef, one of the most eminent heart doctors, went like this:
"We have to think of the polypill not as a pill, but as part of a strategy to completely change our approach to prevention," said Yusuf. "Instead of saying lifestyle first and drugs next, why don't we say that drugs are the basis, then get the patients contemplating prevention, and then get them to modify their lifestyle. Maybe that will work, because the reverse strategy hasn't."
Maybe it was jet lag?
Sometimes I wonder how it would be if I were really smart. Would having all that brain power blur the fact that a pill would never be better for our hearts than going to bed on time, eating less food, treating people kindly, and carving out 20-30 minutes a day to simulate chasing food down, like our ancestors did before there were triathlons and personal trainers?
Don't get me wrong; if you have heart disease, like many of my ICD patients, there is little doubt that those four medicines—along with a healthy lifestyle—will prolong your life. Smart people call this secondary prevention. I call it "the plan," or "the program."

But if you don't have heart disease, the best way to avoid getting it is so simple, so easy to understand and so not up to your doctor.
That's it, I am taking a stand: put me down as strongly against the idea of a polypill, regardless of the p-values.
Put this B-student down for not giving up on the idea that pills should never be the basis of preventing heart disease. Call it mean if you will, but I believe that people, not doctors, can make the greatest impact on reducing the burden of heart disease.
JMM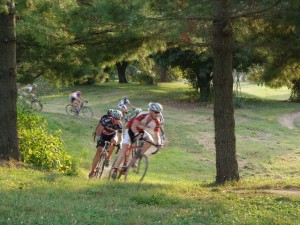 Disclosure: I wrote this piece shortly after participating in an amazingly uplifting two-hour cyclocross practice. That, my friends, can be called bias.
Reference: Experts debate merits of polypill, by Michael O'Riordan, www.theHeart.org.