The good news is that the efficiency of modern living affords us many treasures, like Apple products and carbon-fibre bikes, for instance.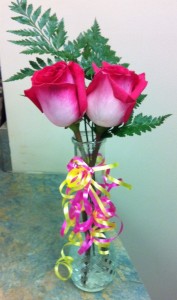 The bad news is that this same modern-ness immerses us in a sea of inflammation.
That's unfortunate because more times than not, Heart Disease occurs as a result of excess inflammation.
One of my cardiology colleagues wrote a nice piece in the local paper today extolling the virtues of heart-healthy living.  He wrote about eating a good diet, exercising regularly and paying attention to cholesterol and blood pressure levels.  These are laudable goals.
But for me, Saint Valentine's Day seems a great time to celebrate one of the heart's best inflammation-fighters: the soothing power of living life with buddies.
The other 364 days a year, we can pound the table about food, movement and pills.
Today, let's celebrate our buddies.
Grin
JMM