I'm sorry.
The news was really bad today. I wished it were better. (Well, maybe I don't.)
The easy-answer people were denied again. Punched in the gut, were they.
The notion that a pill can do what exercise does remains a fantasy.
Another member of the group of drugs that boost HDL, called CETP inhibitors, was abandoned. As reported today on theHeart.org, Roche pharmaceuticals terminated development of its once promising HDL-booster, dalcetrapib.
Why? Because it did not work. Though the drug lowered inflammation in carotid arteries, improved levels of bio-markers and modestly raised HDL, an interim analysis of a study showed it had no effect on outcomes. Smart people say the drug lacked efficacy. At least it performed better than its predecessor, torcetrapib—another HDL-boosting CETP inhibitor that was abruptly pulled from the market in 2006 because it increased stroke and death rates.
The shape we are all in, I can see why drug companies desire a pill that could raise HDL (the good cholesterol) and reduce the risk of heart attacks. That's one heck of a promising profit stream.
But…Come on. Thus far, the only safe and proven effective way to increase HDL and decrease heart events is something along these lines. (Fancy German computer not required.)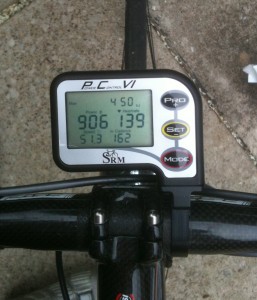 When I am finally wrong about pills doing what (normal) life should do, I'll admit it. For now, we aren't there yet.
That's not to say companies like Lilly and Merck are throwing in the towel. Merck has pinned its hopes on anacetrapib—a pacman-like pill that some have likened to liquid plumber. (Warning: This link goes to a 2010 post of mine–that was before I knew about things like action verbs and not using the passive voice.) Even this pill skeptic has to admit that anacetrapib looks remarkable: it moves HDL up dramatically and it does not seem to make people worse. Anacetrapib is currently being studied in a major phase III clinical trial called REVEAL.
We shall see. As a heart doctor, I root for better therapies. But part of me (secretly) hopes the swallowing-pill thesis fails. A sad day it would be indeed, if word gets out there that heart health can be had with a pill.
Of course, even if anacetrapib proves better than its two predecessors, which would not be that hard, we can criticize REVEAL investigators for leaving out the most important comparison group: those who exercised each day and ate a plant-intensive low-calorie diet.
Stay tuned. But in the meantime, stay on your bike or in your running shoes, or even..in your Speedo?
JMM