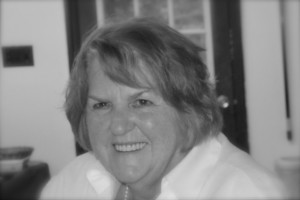 So Mom…
Your love and devotion to me approached infinity.
As a younger, I longed for nothing.
You loved me—whether I was on a podium or not. This was a mother's love. Your love.
I knew you cared about my achievements, but now I understand: you loved seeing me happy.
Thanks for that.
You waited up for me at night, not to catch me doing silly stuff, but rather to make sure I was safe. Thanks for that too Mom.
Hey Mom…
…I was happy that I had you. I should have told you that more.
You sacrificed for me. You didn't buy enough for yourself. How could you? You were too busy buying stuff for us kids. I could have attended a state school; but then I may not have met the mentors that tipped me into believing that I was smart enough to understand biology. You didn't go to exotic places with Dad—unless Cooperstown NY counts. Geez, Mom, you should have gone more places.
Hey Mom…
…Thanks for giving me so much.

…Thanks for loving Dad. I loved having both of you.

…The things you bought me were nice, but mostly, I appreciated your love. Some might find it hard to quantify the importance of a mother's love, but my gut tells me it's mighty important. Thanks.

…Why were you so stoic and graceful–even in the face of those big bad tumors?
Hey Mom…
…I am so sorry that Cancer made you hurt so much. We all cried; but all you said was, "I was hoping for better results from the biopsy." Me too Mom; I wanted it to be better news.

…I miss you. I miss your grace. I miss your upbeat outlook. I miss your voice,  your dinners, your smile, your questions about the kids.
I am who I am because of you and Dad.
Thanks Mom.
I love you right back.
Though I miss you tons already, it's really good that you are no longer fearful or in pain.
Rest Mom. Rest.
You earned it sooooooo much.
JMM