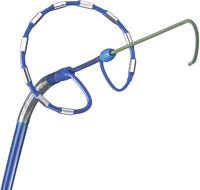 There is more bad news for the newest atrial fibrillation ablation tool–Medtronic's Ablation Frontiers catheter-ablation system. After an overly positive press release last month, I wrote about the system's safety issues.
Namely, that although effective, the multi-electrode PVAC circular ablation catheter was associated with an increased risk of stroke. Previous studies on the catheter showed much higher rates of new lesions on brain scans after AF-ablation. The problem in a nutshell is that the catheter allows clots to form on its electrodes. And these clots can travel northward to the brain.
Two weeks ago, as reported on TheHeart.org, an FDA panel recommended (9-1) against approval of the device, because of these safety concerns.
Now it looks like stroke concerns are only one problem with PVAC; the other is pulmonary vein stenosis—a dreaded complication of AF ablation. Ablation within the orifice of the pulmonary veins may cause damage that later obstructs blood flow out of the lungs.
In this published-before-print version of the journal, Circulation Arrhythmia and Electrophysiology, Belgian researchers showed striking increases in PV stenosis risk in 50 patients that underwent ablation with the PVAC catheter. They report:
Moderate PV narrowing occurred in 78% of patients;
Severe narrowing occurred in 15% of patients.
Not good.
The search to make AF ablation easier—and safer—continues.
AF ablation is clearly in a plateau phase of technology.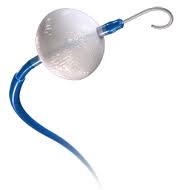 Big, bulky cryo-ablation balloons don't look to be revolutionary either. Think long learning curves, stiff sheaths and expensive capital investments.
Ablating AF is as it has been for years now. Successful outcomes are dependent on skilled human operators whose neural pathways have been honed after much experience. And of course it isn't just skill moving a catheter; it's the judgment to select patients most apt to respond to such an aggressive therapy.
Alas…it's the human stuff!
Though I look forward to technology that makes AF ablation easier, safer and more effective, I revel in the impermanent ownership of at least one somewhat novel skill set.
JMM