Before I even start, let me say this to my triathlete friends…
I really like you all. And…I am sorry for how I feel about your sport's pinnacle, the Ironman triathlon. But I was poked into writing this post. When asked the question of whether the Ironman is safe for the middle-aged heart, what was I to do? Lie?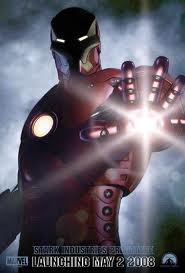 Each August, my hometown, Louisville, KY, gets overrun, over-swum and over-ridden with "Iron people." No, these humans aren't rust colored, or all that hardened, but they are indeed a determined lot. Triathletes, or iron people if you will, wake up before sunrise to swim, bike or run. Then they eat; some go to work (barely), and then they do the training thing again in the evening. Calling these athletes focused would surely be an understatement.
So it is each summer that I endure the same question: "Dr Mandrola, did you do the Ironman?"
"No…I just ride bikes."
But this year was different. Before I could launch into my usual dissertation on how training for Ironman-length triathlons causes excess inflammation, coronary calcium, atrial fibrillation, divorce, etc, etc, another question quickly popped up.
"What did you think of that guy who died during this year's race?"
It's true; unfortunately, a middle-aged competitor suffered sudden cardiac death during the swim portion of this year's race. The press reports were sparse, but the consensus was that he had a heart attack and drowned. Sudden death is not all that uncommon during triathlons. (A warning: don't Google "sudden death and triathlons" if you are on the fence about starting up this hobby.)
I hate to hear about people dying during exercise. Not only is it sad, but it sends the wrong message.
But when asked about the heart-health of Ironman-length races, I have to answer truthfully.
Here's the first thought that popped in my mind:
What's even sadder to me, as a cardiologist and competitive athlete, is my suspicion that the possibility of dying during the Ironman will only heighten the race's allure. I hope that I am wrong about this, but as a former triathlete (disclosure: only a half-ironman finisher), and an AF-doctor to many an over-achieving endurance athlete, I doubt that the possibility of death will serve as a deterrent.
So what do I think of a young man–with years of good living left–dying prematurely in the Ohio River?
It's awful.
And for what did he die?
For a finisher's tee shirt…or the prestige of having "Iron" status.
It perplexes me that people think emulating the whims of a few Southern California endurance-junkies is a good idea. That the strong-mitochondria-endowed Mark Allen, Dave Scott and Scott Tinley thought it was cool to swim 2.4 miles, bike 112 and run 26.2 in the 1980s doesn't make it wise for the over-scheduled and middle-aged of today. These guys, like professional triathletes, own bodies that actually allow them to race each other over that distance. This is clearly not the case for the majority of people "doing" the Ironman now. Most regular iron people are slogging—or some would say flogging–through race day. (I know I did, and over only half the distance.)
I don't get it. Call me jaded, envious, slow, snarky, or anything else you wish, but why is slogging through an inflammatory soup held in such high regard? Why is it surprising that doing so causes heart attacks, arrhythmias and divorce? This is healthy, really?
We all know that daily exercise is good, great even, but geez. And we also know that each of triathlon's sports are compelling in and of themselves. But together, in one day, over that ridiculously long and whimsical distance? Why can't we enjoy each of the three sports for their own elegance? For instance…
Swimming rocks! I swam regularly for years on a Masters team. The challenge of trying to master the craft of the four strokes keeps you coming back. Swimmers can also satisfy their fitness craving by working towards going faster. And who doesn't revel in the perfect flip-turn? Or this hard to beat visual: diving in an outdoor pool that's clouded by a pre-dawn morning steam. But swimming 2.4 miles before a bike ride and run? Wouldn't breakfast afterwards be better, or healthier?
And the bike…you all know I love bikes! I couldn't imagine not riding. The sensations generated on that human-powered machine are simply beautiful. Cycling is an infection that some catch and simply cannot rid themselves of. But riding in a straight line for five hours at 200 watts–with goo-bars stuck to the top-tube? Nope. I can't imagine pedaling that long without a cookie stop that had a folk band playing.
And the run…Okay, I too was a runner that idealized the idea of a marathon. Here I see your point, as you can actually "race" a marathon. Though clearly, training to run a faster 5k or 10k would be healthier, a marathon can be achieved—by most–within the bounds of wellness. But who thinks it intelligent to prep for the marathon by swimming and biking immediately before?
Want a heart-healthier idea?

Start with not idealizing inflammatory endeavors that threaten your life. Just because the majority don't die during the Ironman doesn't make it healthy. I believe there are simpler feats that not only impress those of us athletes in the know, but might also make you live longer and better. Cool things like:
Swimming a fast and smooth 400 IM.
Riding me off your wheel in a 45-minute criterium. (Not that hard.)
Training your body to run a 10k one-minute faster than your best time last year. (Really hard.)
And why isn't the Olympic-distance tri long enough? (It takes most mortals more than two hours to swim 1500 meters, bike 40k and run 10K.)

And if you could do all this and still need a challenge…
try touching your toes without bending at the knees,
or writing a blog without a grammatical error,
or this elusive challenge…sitting still long enough to read a book.
My friends and colleagues, I submit to you that these seven softies would surely make for a happier, healthier, albeit less Iron heart.
JMM